In our family, Boppa (my dad) is known for his generosity — it is one of his hallmark traits — so it is fitting that the money he gave to his grandson for our trip to Costa Rica would be used in the same way.
Before coming to Costa Rica, Boppa gave each of our kids $20 to buy souvenirs.  Last night we went to dinner at a little cafe that had a tiny gift shop attached to it featuring local artisans.  There was a ring that Kenna was admiring.
Hudson found me and said, "I want to use my money to buy Kenna the ring that she likes."  Now, Kenna had not spent her money yet and could have bought the ring herself, and I told Hudson that.  He looked me straight in the eye and insisted.
The cost of the ring?  Exactly $20 — the entire sum of his money.
He slyly snuck the ring up to the counter and purchased it, then stuck it in his pocket.  The huge smile on his face lit up the whole room.
When we got in the car, he couldn't stand it any longer and he popped out the ring and gave it to his sister.  There wasn't any sadness that he had spent all of his money and wouldn't be able to pick something out for himself, it was just complete joy in making someone else happy.
Hudson is the collector in our family, translation- "pack rat," so souvenirs are right up his alley.   This made the sacrifice even more significant.
Now here is the amazing thing about generosity…. generosity begets generosity.  
When someone is on the receiving end of generosity, it spurs him or her on to do the same.  Kenna, seeing the great sacrifice Hud made for her, bought HIM the trinket box with a tree frog on it that he had been admiring.  He was equally surprised that she had bought that for him, and there were hugs all around!
"God loves a cheerful giver."  Why?  Because it shows that people are more important than things.  I believe He was proud of Hudson's little decision, because it is evidence of the generous heart that He is building into him.  It is truly not a work of parenting, but completely the footprints of God in Hudson's little life.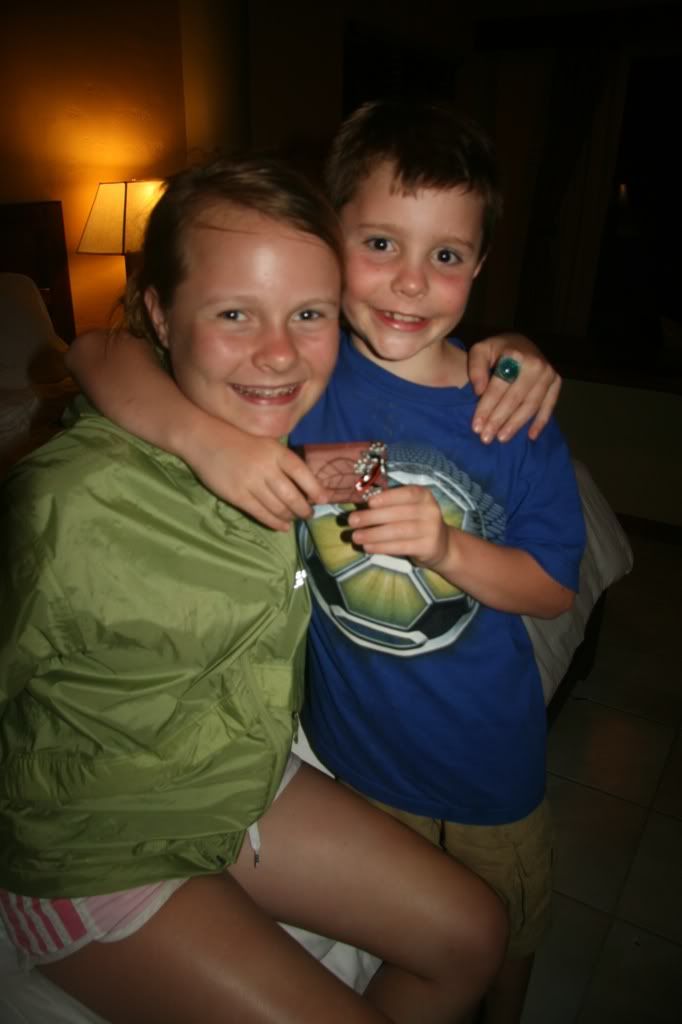 (Visited 79 times, 1 visits today)